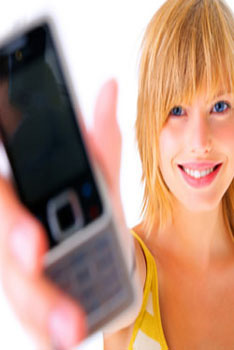 If You Sell It... They Will Come
Pre-paid card use is on the rise in today's market, especially in the telecommunications industry. Pre-paid calling cards generate over $4 billion in sales each year. It is estimated that the pre-paid wireless phone industry will grow to over $12 billion in revenue this year. How can you earn your share?
Payex provides electronic processing of pre-paid credit cards, cellular airtime, mobile phone equipment, and activation services from the nation's leading wireless carriers as well as pre-paid national and international long distance and pre-paid home phone and Internet service providers. Our selection lets you offer over 300 wireless and long distance carriers to your customers. Why not create a new source of revenue for your business with pre-paid solutions? These solutions are designed to create long-term customer relationships. You will retain loyal customers who appreciate the convenience of pre-paid transactions. Plus, pre-paid solutions are proven to increase floor traffic thereby increasing in-store sales.
When you offer pre-paid solutions to your customers, you earn revenue on purchases as well as "re-ups" (refilling a card with a specific dollar amount). Customers can directly re-up their cell phones at your check-out. Convenient solutions like these are hot in today's market and are popular with younger shoppers who spend more!
You will reach out to a new consumer group - teens - with your new pre-paid solutions. More teens buy pre-paid cards than do older shoppers. About 10% of all teens purchase pre-paid cards and studies show that as these customers move into their 20's, their pre-paid purchases double that of the average consumer.
A Simple Solution for You and Your Customers
We make selling pre-paid easy! You can accept cash, check or credit card for payment. Then you will get detailed shift and end-of-day reports to stay organized. We also offer free web utilities so you can check your sales online or get your billing details. Or get your billing details sent directly to you via email or fax. When you need help, our customer service experts are there 24/7 to end terminal difficulties and answer all your questions.
Our program is totally FREE. There is no up-front inventory so there is no purchase required and no risks or losses due to theft. Plus, there are no minimum sales requirements so you are never charged monthly or annual fees.
Payex has a wide range of pre-paid solutions that will make you money! From mobile phone minutes to long distance cards and even pre-paid credit cards, you can offer something unique to each shopper who comes through the door. Contact Payex today to get a pre-paid program for your business.