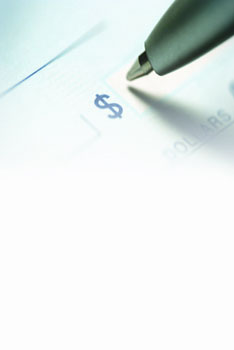 Easy? Check. Secure? Check. Reliable? Check.
What if you could increase your sales and reduce the risk of accepting bad checks - for less than the cost of credit card processing? Payex can end the hassle of accepting checks at your business.
Conversion -- Accept Checks Just Like Credit Cards
Let Payex show you how to convert checks into electronic transactions - just like credit cards! Our Electronic Check Conversion (ECC) drastically reduces the risk of check fraud. We confirm the check writer's history before you accept a check, so you receive funds quickly and securely. Even if you currently accept checks with few problems, our conversion service will protect you from fraud.


Eliminate the risk associated with robberies by accepting non-cash payments
Save time spent driving to the bank to endorse, total, and deposit checks
Reduce bank fees by allowing ECC to deposit multiple checks in one daily batch
Keep your customer relationship strong with no collection calls or letters from you
Payex maintains the most up-to-date database so you can safely accept checks. This means you will decline fewer checks, inc ease sales, and retain loyal check-writing customers.
Guarantee -- Risk Free Check Acceptance
Using our optional guarantee service means you keep your funds regardless of a closed checking account or insufficient funds. You will never be penalized for depositing a bad check.


Prevent withdrawls from your account- add guarantee to our conversion service
Offer your customers 60 days same-as-cash with our multiple check option
Guarantee a check prior to shipping products with COD coverage
Guarantee allows you to accept checks from anyone at anytime with little or
no risk!
Verification -- The Low Cost Alterative
Our verification solution keeps your business safe without converting checks to electronic transactions. This solution is perfect for low-volume, low-ticket environments. Combine this with our free recovery service and you have the perfect low-cost check acceptance tool.
Our free recovery solution is a great alternative to harassing collection calls and letters that jeopardize relationships with your clients. When funds are available in your customer's account, we promptly transfer the correct amount to your account. Of course, Payex offers other comprehensive collection methods as well.
E-Commerce & Mail Order Solutions
Payex allows you to accept checks right from your web site or telephone. Accept checks and lower your processing costs while attracting new check-paying clients to your business. Payex also has other options including electronic processing or more traditional drafting solutions to help boost your sales.
Lock Box, Recurring and Batch Processing
If you receive checks by mail or need to set up a recurring charge to your clients, Payex offers lock box services for these unique payment arrangements. Our advanced web-based interface can handle all your back office transactions. Simply set up a payment agreement between you and your customer and then debit their account as often as needed.

From storefront to the web, large transactions or small, Payex has a check payment solution to fit your special needs.