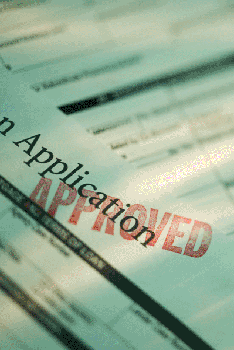 Get the ca$h you need -- FAST!
Need last-minute cash for your business but don't have the time, patience, or credit to apply for a bank loan? Skip the bank and get cash for your business in as little as 5 to 7 DAYS. Get the money you need for advertising, new equipment, or even that renovation project you've always dreamed of!
Payex has the convenient short-term financing solutions backed by lending experts. Our partners are experts in alternative funding for businesses like yours. With this program, there are no long, confusing applications to fill out or tax returns to submit. Our qualification process approves more businesses than banks -- in less time.
Transactions as Collateral
Payex provides a flexible cash advance program based on your recent credit card sales. You can receive $2,000-$150,000 in as little as one week based on your last 4 months of Visa and MasterCard sales. Since we are not a bank, there are no restrictions on how you spend the money!
We make repayment easy on your business! Instead of demanding fixed payments, we simply deduct a small percentage of your daily credit card sales to repay the advance. You pay us only when you get paid! Payex offers flexibility with repayment so you never have to worry about being able to make ends meet. On average, it only takes about 7 months to generate sales necessary for repayment. Keeping records of the amount repaid is a breeze with monthly statements sent by mail and 24/7 online access to your account information.
It is so easy to qualify! If you have 4 months of Visa/MasterCard statements showing more than $3000 per month in sales, are current on your rent/mortgage, and have 3 trade reference ... your approval is virtually guaranteed. Getting money has never been easier! We are the alternative to rigid, unreliable bank loans. Get the fair repayment solution you deserve and make the most of your business! Contact Payex today and put your transactions to work for you!